SFBAJGS Transcriptions Project Completed: Beth Israel: Finding Aid
---
page under construction
Join Us!

To go directly to the last name
use find: Ctrl + F Win or Comm + F Mac
Or jump to first letter:
Background
Beth Israel Salem Memorial Park, 1171 El Camino Real, Colma, CA 94014

Strike it rich! Find exactly what you are looking for in one step.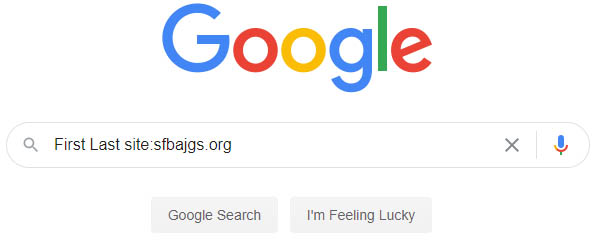 ---
Return to the Home of the SFBAJGS (San Francisco Bay Area Jewish Genealogical Society)
---
Copyright 2020 San Francisco Bay Area Jewish Genealogical Society x